We employee young workers, aged 16 and 17, to help with our catering business over the weekends. Sometimes events go on until the early hours of the morning. Is it okay to allow these young workers to work so late?
Parveen Bunglawala, Employment Law specialist at FDR Law advises on the guidelines for employers on the hiring of young workers: –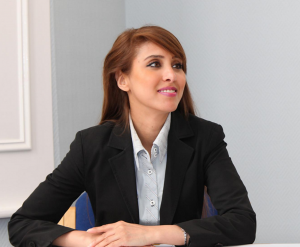 The term 'young workers' refers to young people over school leaving age and under 18.  Young people are entitled to leave school on the last Friday of June of the school year in which they are 16.  For employers considering hiring young workers there are range of common pitfalls varying from paying young workers appropriately and ensuring they are working the permitted hours.  It's important that employers are aware of special laws that exist to protect their employment rights concerning young workers' health and safety, what jobs there are permitted to undertake, when they can work, and how many hours they can work. These laws are very strict and an employer can be prosecuted for breaking them.
For young people over school leaving age and under 18, the law says that they must not work more than eight hours a day, or more than 40 hours a week. They must have twelve hours' rest between each working day, and 48 hours' rest per working week. They are also entitled to a 30-minute rest break when they work for longer than four and a half hours. However, there are some exceptions to this: –
Employers must ensure that no young workers (those over compulsory school age but under 18) work during the 'restricted period' (regulation 6A).  This is the period between 10pm and 6am, or where a worker is obliged under the contract to work after 10pm, the period between 11pm and 7am (reg 2(1)).  There are exceptions for specific industries:
The 'restricted' period is varied for young workers working in:
Agriculture
Retail
Postal or newspaper deliveries
Catering
Hotels, public houses, restaurants, bars or similar establishments
Bakeries
In the above jobs, young workers are prohibited from working between midnight and 4am if all of the following conditions are met:
The employer requires the worker to undertake work which is necessary to maintain continuity of service of production or to respond to a surge in demand;
No adult worker is available to perform the work;
Performing the work would not adversely affect the young worker's education or training
In addition to the above, employers employing young workers must also carry out regular health assessments.
By Parveen Bunglawala, Employment Law specialist at FDR Law