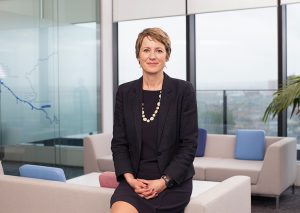 Name: Catherine Greig 
Firm: Greig Employment Law
Job title: Director and Owner
Qualified as a solicitor in: 1992
Covers: all areas of employment law.
I decided I wanted to be an employment solicitor when …         
I was working in a very busy civil court practice. You never knew what would land on your desk and the case load was varied to say the least. It was great experience but after a few years I decided it would be much more fulfilling to specialise in something and start to build up an expertise. I had run a few "industrial tribunals" by then and decided that employment law was the area for me.
The proudest moment of my career to date was when … 
I started my own practice specialising in employment law. It was a big step but the flexibility and control, together with the ability to really focus on what each client needs, are worth it.
The main challenges that employers in the UK currently face include …
Arguably the biggest challenge for business in the UK at the moment is productivity. We may have a long hours culture but this isn't translating into growth. At the same time skill shortages are becoming increasingly widespread. Good employment practices are one of the solutions – improving staff retention, encouraging diversity to widen the skills pool, investing in the workforce are all key.
In Glasgow the main challenges for employment solicitors are … 
I think we are lucky in Scotland. There doesn't seem to be the same pressure on the tribunal infrastructure here as in other parts of the UK. In April 2018, for example, I had a seven day final hearing fixed for the end of July 2018, which is a perfectly acceptable time frame. There certainly seems to be more pressure on some administrative tasks since fees were abolished, but overall things are still functioning well here.
The major change I'd like to see in employment law is … 
A shift in society towards acceptance of parents sharing time off for child care responsibilities. The causes of the gender pay gap are complex, and not solely to do with maternity leave and flexible working, but the evidence shows women's earnings drop significantly after having children and men's don't. I think the theme in Ali v Capita will continue to be developed but there also needs to be a wider change in attitude.
You may not know this but outside work, I'm very good at …   
Running a running club. Two years ago I helped set up a running club in Glasgow. With the support of Scottish Athletics and our amazing members we have more than tripled in size.
The best way for HRs/business owners to contact me is: 
Through my website at www.greigemploymentlaw.com or LinkedIn.