Name: Sajida Hussain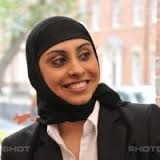 Firm: DAC Beachcroft LLP
Job title: Associate
I qualified as a solicitor in 2010
The main areas I cover are …
Strategic advice, which includes reviewing and re-drafting HR policies and contracts; TUPE advice; and management of various HR process which include disciplinary hearings, sickness absence and capability processes.
Business immigration which includes regularly advising international organisations on bringing overseas nationals into the UK to work; eligibility to work requirements and compliance; sponsor licence applications; visa applications; and objecting to civil penalty notices for immigration breaches.
All aspects of Tribunal claims from inception to completion, taking a robust yet commercial view at all stages.  I regularly deal with a wide range of complicated claims including discrimination and whistleblowing.
I decided I wanted to be an employment solicitor when …
I first participated in a mock hearing in High School and was persuaded to enter the legal world!  Employment law is very fast paced which means that no two days are exactly the same.  Employment law is also one of the few areas where it is important to take a step back and distil technical legislation before converting it to practical and commercial solutions.  In some ways it is like being a business and legal adviser in one which has always been an attraction for me.
The proudest moment of my career to date was when …
I won my first case at hearing shortly after qualification.  This was particularly rewarding as it involved a number of complicated allegations, a difficult litigant in person (who threatened to go to the press at various stages), and one where initial prospects of success had been low.  However, all the preparation proved to be worthwhile when the claim was dismissed by the Tribunal.
An interesting recent case/client I worked on involved …
I have recently been working closely with a number of international clients and assisting them with their business immigration needs.  This has included helping the clients to secure sponsor licences in a difficult immigration climate – a process which included training up key personnel on immigration requirements, ensuring that practices were put in to place to prevent illegal working, and drafting right to work policies.  I have further assisted with helping senior members of the international offices to secure visas to work in the linked UK office.
The main challenges that employers in the UK currently face include …
Last year the Supreme Court decided that the Tribunal fee regime was unlawful which has led to an influx of Tribunal claims.  With there being no financial detriment anymore to employees when lodging a Tribunal claim this has led to increased pressures for employers; particular with the rise of spurious claims.
In my location the main challenges for employment solicitors are … 
DAC Beachcroft LLP has a Northern Employment Team based in three locations: Newcastle, Leeds and Manchester.  As an international law firm we have a high calibre of clientele who operate in a variety of different sectors, all of which can be heavily regulated.  The main challenges faced by our Northern Team are not too dissimilar to the challenges faced by our London colleagues; and many clients have recognised the benefit of using a full service law firm with various offices across the UK.
Employment law in particular has recently seen a lot of change and, as a solicitor working in this area, it is important to keep abreast of the changes and be able to advise clients accordingly.  Often, this will include taking a proactive approach to advise clients of things they need to be aware so that they can take appropriate action at an early stage.
For example, the recent changes on how businesses process and handle data in light of the soon to be introduced General Data Protection Regulation has been an area which has caught the eye of most employers.  It is certainly an exciting time to be an employment lawyer!
The major change I'd like to see in employment law is …
Gender pay gap is at the forefront of everyone's minds.  The results from the recent reports have certainly been interesting with there being a wide discrepancy in pay received by men and women.  With the spotlight currently on this area it would be great to see further improvement with a view to eradicating pay inequality in the work place.
You may not know this but outside work, I'm very good at …
Setting myself personal challenges and ticking these off the bucket list! It's a great way to explore new experiences.  Recent adventures have included the Manchester 10k run (having never previously been a long distance runner), zorbing, hovercrafting, and climbing Snowdon despite being afraid of heights.  Bring on the next challenge!
The best way for HRs to contact me is:
Email: shussain@dacbeachcroft.com or 3 Hardman Street, Manchester M3 3HF
T: +44 (0) 161 934 3197.
Sajida Hussain, James Rhodes and Chelsea Clapham wrote the Five Things (we learnt in employment law) ebook. For a FREE copy, drop us a line here or email: hello@marchmouse.co.uk.