If a whistle blowing disclosure needs to be made in the public interest, what does 'public interest' really mean?
In order for any disclosure to qualify for protection, under section 43B(1) of the Public Interest Disclosure Act 1998, the person making it must have a reasonable belief that the disclosure is made 'in the public interest'.
The public interest requirement was introduced in 2013 in order to close a loophole where, prior to 2013, purely contractual disputes between a worker and his or her employer had been found by the courts to qualify for whistleblowing protection notwithstanding the fact that there was no real 'public interest' at stake.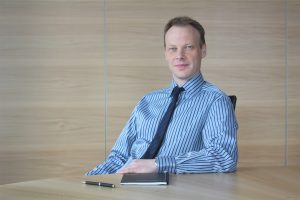 When introducing the amendment to include the 'public interest' requirement, the Government declined to provide any statutory or other guidance on the definition of the public interest. For the majority of disclosures involving criminal offences, miscarriages of justice, breaches of health and safety and environmental damage, this arguably does not matter – such disclosures almost certainly being in the public interest. It is also clear now that personal contractual disputes between a worker and his or her employer, for example underpaid wages or holidays will now fall outside the scope of whistleblowing protection.
That does not mean, however, that the position will be clear in all cases. The courts are currently grappling with the question of whether contractual disputes between an employee and a group of workers are capable of falling within the scope of 'public interest'. In the case of Chesterton Global Ltd (t/a Chestertons) & anor v Nurmohamed, the EAT, perhaps surprisingly, found that a disclosure of accounting malpractices that adversely affected the commission paid to 100 employees was capable of falling within the definition of 'public interest'.
If this case stands, and it is currently under appeal to the Court of Appeal, this could stretch the definition of 'public interest' to cover contractual disputes provided the employee can point to a section of the workforce similarly affected, as opposed to the public at large being affected.
The EAT also confirmed that the public interest requirement can be satisfied where there is no public interest, provided that the worker held a reasonable belief that making the disclosure was in the public interest. The tribunal is not tasked with itself deciding whether the disclosure was in fact in the public interest and whether the disclosure served it. The test for 'reasonable belief' will be satisfied provided that the Tribunal consider the belief to be objectively reasonable even if mistaken.
By Donald MacKinnon, director of legal services at Law At Work