Over a third of employers believe that during the recruitment process it's reasonable to ask women about their plans to have children, according to recent research. But that leaves them at risk of discrimination claims says Cathy Donald of Ergo Law, a specialist employment law firm based in Edinburgh. Here, she outlines some key areas of risk around pregnancy at work, and suggests practical tips for employers.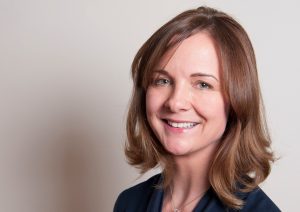 Outdated attitudes of employers towards women have occupied recent headlines.  This press coverage follows a recent EHRC poll which found that 59% of private sector employers thought that a woman should have to disclose her pregnancy during the recruitment process, and that 36% of employers believed that it was reasonable to ask women about their plans to have children in the future.  There is no doubt that, were an employer to take this approach, they'd be at risk of a discrimination claim.
Hopefully most employers know that they should not follow the types of discriminatory approach outlined in the EHRC study, but how should employers approach their duties to women who are pregnant or on maternity leave in order to minimise the risk of claims and promote a modern and forward-thinking workplace?
'I'm recruiting – I don't want to hire someone who will go on maternity leave in six months' time – can I ask candidates if they are pregnant, or if they are intending to start a family?'
The simple answer is no; it is unlawful not to recruit a woman because she is pregnant or might become pregnant.  However, the results of the EHRC poll would seem to indicate that women are still likely to be asked questions around family planning in interviews.  Acas suggests the following steps to avoid pregnancy or maternity discrimination when recruiting:
Steer clear of any reference to pregnancy or maternity when drafting job advertisements, job descriptions and person specifications.
Stipulate what skills, experience and qualifications are required for the job so managers can be objective in assessment and selection.
Ensure any personal information requested is relevant to the job and/or administration of the recruitment process.
Select and recruit the best candidate regardless of whether she is pregnant or unable to start until after her maternity leave.
'My employee is about to go on maternity leave –  I know about maternity leave and pay – what else should I consider?'
Make sure all the paperwork, including MATB1, is in order.
Ensure that both sides are agreed on the dates for the start and end of maternity leave, that the employee understands her SMP/contractual maternity pay entitlement, and that these details are confirmed in writing.
Plan arrangements for a handover of the employee's work to ensure a smooth transition.
Agree how accrued annual leave, or leave which will accrue during maternity leave, will be dealt with.
Agree levels and preferred methods of contact with the employee while she is on maternity leave.
'My employee is on maternity leave – I don't really need to think about her until she returns, right?'
Although employees may be away from the work place for up to 52 weeks during maternity leave, the employer has ongoing obligations during this time.
Contractual benefits (other than pay) including for example health club membership or private use of a company car will continue.
Provision of childcare vouchers during maternity leave is a tricky issue.  The Peninsula decision in 2015 (Peninsula Business Services Ltd v Donaldson [2016] UKEAT 0249/15) provided that childcare vouchers provided under a salary sacrifice scheme should be classed as 'diverted salary' and therefore do not need to be continued during maternity leave.  However, there is still some uncertainty around this area, and also possibility of an appeal in the Peninsula case, so specialist advice should be sought if relevant.
Bonuses – generally speaking, an employee on maternity leave is entitled to be paid any bonus awarded in respect of (i) the time before she went on maternity leave; (ii) the two weeks of compulsory maternity leave; and (iii) the period after she returns to work following maternity leave.  Because there are different types of bonuses and different criteria for participation, the law in this area is complex and advice should be taken on this point.
Full pension contributions must be paid during ordinary maternity leave as though the employee were working normally, and should be continued during additional maternity leave up until the point when maternity pay ends.
Working during leave – the law allows an employee up to 10 'keeping-in-touch' days during her maternity leave without affecting her entitlement to statutory maternity pay.  This contact can be useful for both the employer and employee and can be used for team meetings or away days, conferences or training sessions, or may just be helpful to the employee in getting up to speed with any developments in the workplace prior to her return to work.
Redundancies can arise during maternity leave and employees are entitled to enhanced protection in these circumstances.  If a redundancy situation arises and it is not practicable for the employee to remain in her role, she will be entitled to be offered a suitable alternative vacancy (including with any associated employer) to start immediately after her existing contract ends.  In effect, this gives an employee on maternity leave priority over other employees also at risk of redundancy.
'My employee is due back from maternity leave shortly – I know she is entitled to go back to her old job – what else do I need to think about?'
We find that many problems around pregnancy and maternity occur when an employee returns to work.  Often, returning employees find that their role has diminished, or that colleagues have taken over the more interesting aspects of the role (and are reluctant to relinquish them!). Alternatively, managers may make assumptions about the returning employee's commitment to their job.  Such issues can potentially give rise to discrimination and/or constructive unfair dismissal claims.
However, employees returning from maternity leave are usually keen to ensure that they are still valued within the business, and may be reluctant to raise concerns about any changes to their role, preferring to just 'get on with it'.  So it is a good idea to be proactive in exploring with the employee whether their return has gone as expected.  Employees returning from maternity leave have been through a significant life change and probably have additional responsibilities at home.  Employers should, where possible, support returning employees by taking a flexible approach and offering family-friendly policies in order to retain an experienced and committed workforce.
Tips to help ensure a smooth return:-
Let the employee know about any changes to her working arrangements or duties which have occurred during her maternity leave (including minor adjustments).  If there are significant changes, consultation and agreement with the employee may be required.
Consider whether the employee requires any training or updates before she returns, for example, because of regulatory changes or changes to company systems or processes.
Check with the employee about whether she needs facilities for breastfeeding or expressing milk on her return.
Explain any family-friendly employer benefits, such as creche facilities or childcare vouchers.
Bear in mind that the employee may wish to return to a different working pattern and be clear about the process for making a flexible working request and the likely timescales for considering such a request.
If the employee is not taking all of her maternity leave entitlement, check whether she is considering sharing any part of her parental leave with her partner and make appropriate arrangements.
Pregnant women, women on maternity leave and women returning to work after maternity leave are all protected under UK discrimination law.  Employers who not only comply with the law, but who also embrace the spirit of pregnancy and maternity protection, are more likely to have employees who are motivated to return to work after maternity leave, and this has positive benefits for employers, employees, and the economy generally. The EHRC has launched a nationwide campaign, 'Working Forward' aimed at making workplaces the best they can be for pregnant women and new parents.
The campaign is backed by some of the UK's leading businesses and industry bodies, and businesses joining the campaign have access to EHRC resources and materials on pregnancy, maternity and paternity.  The Working Forward Pledge for participating employers can be found here.