Name: Christopher Hitchins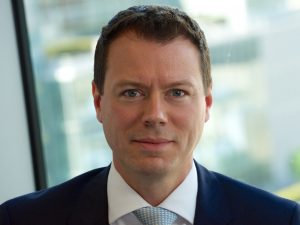 Firm: Katten Muchin Rosenman UK LLP
Job title: Partner, Head of Employment
Qualified as a solicitor: 1999
The main areas I cover are …
Managing disputes and exits, solving complex workplace problems, drafting and advising on employment documentation as well as (currently) a lot of GDPR-compliance work. I provide a highly personal service and see my role as acting as our clients' cultural gatekeepers, finding solutions that complement our clients' vision and values and enhance their reputation as employers, while all the time focusing on making our clients' lives easier.
I decided I wanted to be an employment solicitor when …
I had the opportunity to work on a number of employment-related matters following the completion of M&A transactions, and I realised that I much preferred the human element of employment law to running the deals themselves. I was a corporate lawyer for about five years before switching full-time to employment law.
The proudest moment of my career to date …
This is a more general comment than a specific moment, i.e. when people I have mentored progress in their careers, in some cases reaching partnership. There are some stand out settlements which spring to mind too, which I'm particularly proud that we managed to sort out, when at the time it was very difficult to see how matters would be resolved.
An interesting recent case/client I worked on involved: 
Managing a large-scale migration of services from the client to a third party, involving a TUPE analysis in six jurisdictions and advising on collective consultation and redundancy, to a tight deal timeframe.  A particular highlight from some years' ago involved shutting down airline branches across Europe.  We visited six European cities in seven days to meet with the works councils and negotiate termination packages, often negotiating in the wrong language but managing to find a way through.
The main challenges that employers in the UK currently face include:
Managing spurious Employment Tribunal claims and non-genuine or persistent absence.  The HR tools are there but these matters are often infuriatingly time-consuming and expensive and management does not understand why HR cannot make them just 'go away', and as a result they can cause management and HR a lot of stress.
In the City where I practice the main challenges for employment solicitors are …
Retaining key clients in a competitive market, by demonstrating value for money and maybe offering complementary services. For those City-based employment practices who have a more national client base, one of the challenges is to demonstrate that a London-based practice offers value for money, for example by providing a comprehensive service drawing upon City and national experience, while remaining competitive on price.
The major change I'd like to see in employment law is: 
It would be great to gender neutralise parental responsibility and to have laws which support a couple's desire to make their own career choices. Shared parental leave is a start, but maybe it needs some legislation to encourage employers to effect cultural change.
You may not know this but outside work, I'm very good at …
Washing up, doing the laundry and generally keeping the house tidy!  Admittedly not a great second string to my bow but it's a useful skillset with three small children.
The best way for HRs to contact me is: 
By email, which is christopher.hitchins@kattenlaw.co.uk.