Can employers invite employees to hand in their resignation when facing a disciplinary hearing, and what are the risks that come with taking this approach?
When a staff member is not performing their duties to the required standard, an employer may feel as though there is no alternative but to terminate their employment.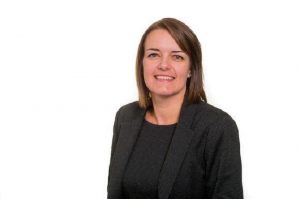 Situations such as this are difficult for everyone involved but sometimes there is no other solution. In some circumstances, the employer may want to give the employee the opportunity to hand in their resignation, rather than have their employment terminated. This is most often seen when the employee is facing a disciplinary hearing and there is compelling evidence to prove they have breached their contract.
Having said that, asking an employee to resign is risky business and may give staff members the option to file for a case of unfair dismissal if the employee does not resign and is later dismissed. Alternatively, the employee may argue that they were forced to resign involuntarily and the employer could end up facing a claim for constructive dismissal.
Rather than inviting employees to resign in ordinary disciplinary situations, such as where misconduct has occurred or performance is unsatisfactory, it's recommended that employers use the right introduced under the Employment Rights Act in July 2013 to have "protected conversations". These "protected conversations" allow employers to negotiate exit packages without the risk of discussions being used against them in employment tribunal claims for an "ordinary" unfair dismissal. Although caution should be exercised as these discussions could be used as evidence at tribunal for other claims, such as discrimination or whistle-blowing.
This essentially enables employers to have "off the record" conversations with employees who are at risk of dismissal. If an employer is offering an employee the opportunity to resign, the basis of the conversation needs to be very clear from the outset, with the realities of the employee's situation fully explained so that both sides can reach a mutual agreement and avoid any misunderstandings.
Taking this approach can be an appealing option for both parties. For the employee, it would avoid a humiliating disciplinary process and a black mark on their CV if they were dismissed – which could damage their chances of gaining employment elsewhere. For the employer, it would save valuable management time which would be spent dealing with a disciplinary process. And to ensure that the employee leaves on good terms, the employer can offer to provide them with a reference. Or if the matter is particularly contentious, a small severance payment could be offered as compensation for the employee, whilst keeping things commercially beneficial for the employer.
In the event that an agreement is reached, this should ideally be drawn up in a Settlement Agreement so that the employer is protected against any claims that the employee may try to make at a later date. If the employee rejects the opportunity to agree a mutual termination, nothing is lost as far as the employer is concerned, since the conversation cannot be referred to in any subsequent legal claim. The employer can simply proceed with the disciplinary process as normal.
The most important aspect to bear in mind is that this approach should not be used for dealing with anything other than ordinary dismissal situations. This means it should only be used as an alternative to the termination of employment where there is strong evidence to support the decision. In cases which involve discriminatory elements, for example the employee believes they are doing a good job and claims they are being treated differently due to their gender, employers should proceed with the utmost caution. Employers need to be aware that anything they say or include in email or other documents could be used against them as evidence to support such a claim.
The protection offered by this approach will only cover the employer when there is a genuine view to negotiating a settlement. So for example, if an employee claims that they were coerced or bullied into agreeing to resign, then the content of 'protected conversations' may be admissible in court proceedings. Before opting to give an employee the opportunity to resign, employers should always seek expert legal advice to ensure they are properly protected.
By Karen Bexley, head of employment law at MLP Law